4/23/2014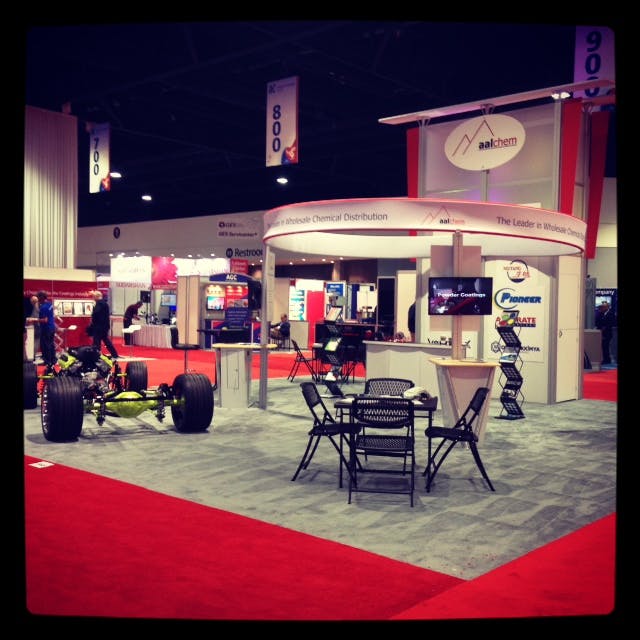 Thank you for joining Aal Chem at the recent American Coatings Show in Atlanta, Georgia. See below for some highlights taken place at booth #948, including the unveiling of PHASE I of the 1971 Dodge Challenger remodel.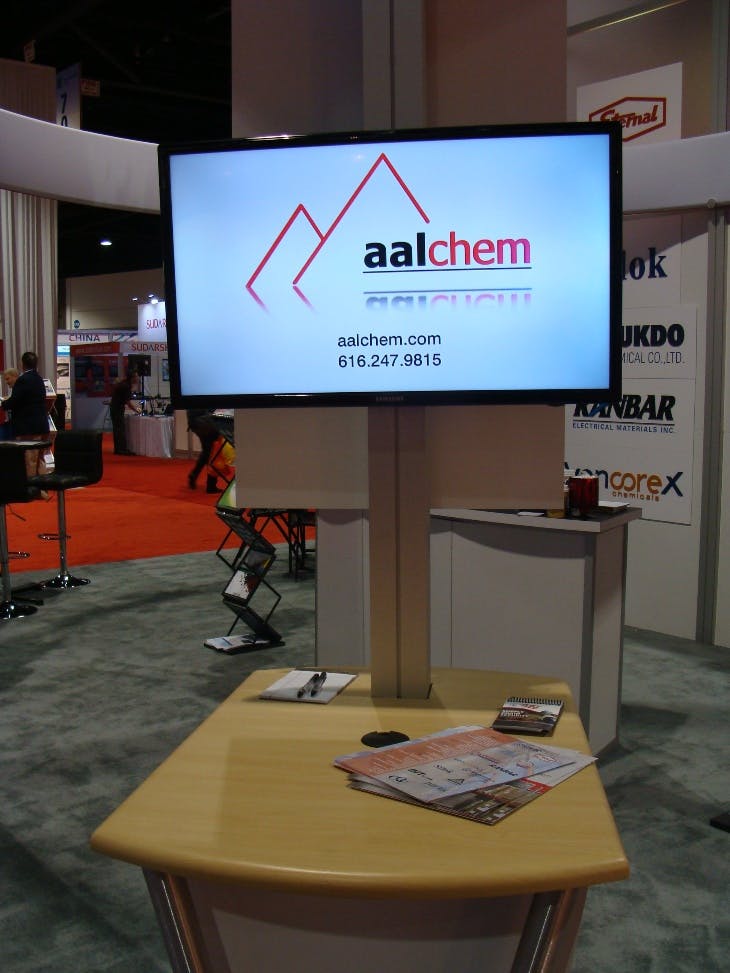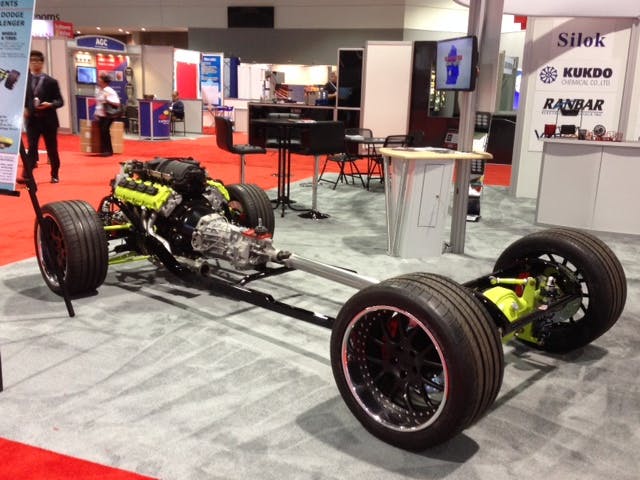 PHASE I: 1971 Dodge Challenger Chassis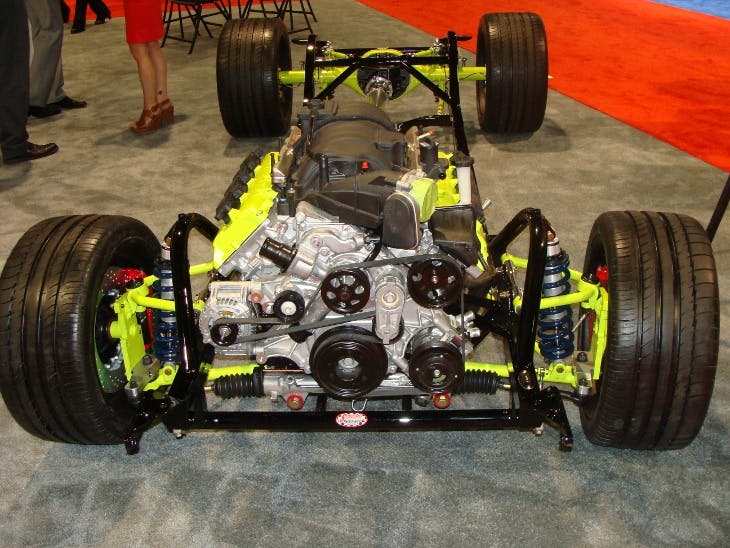 This Chassis utilized Aal Chem supplied materials in the primer, base & clear coat.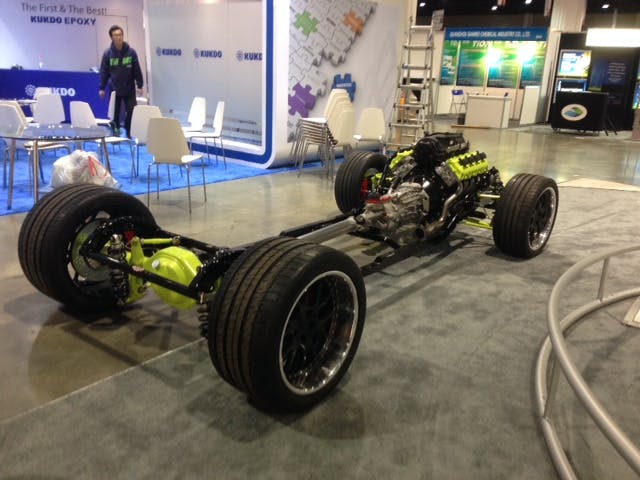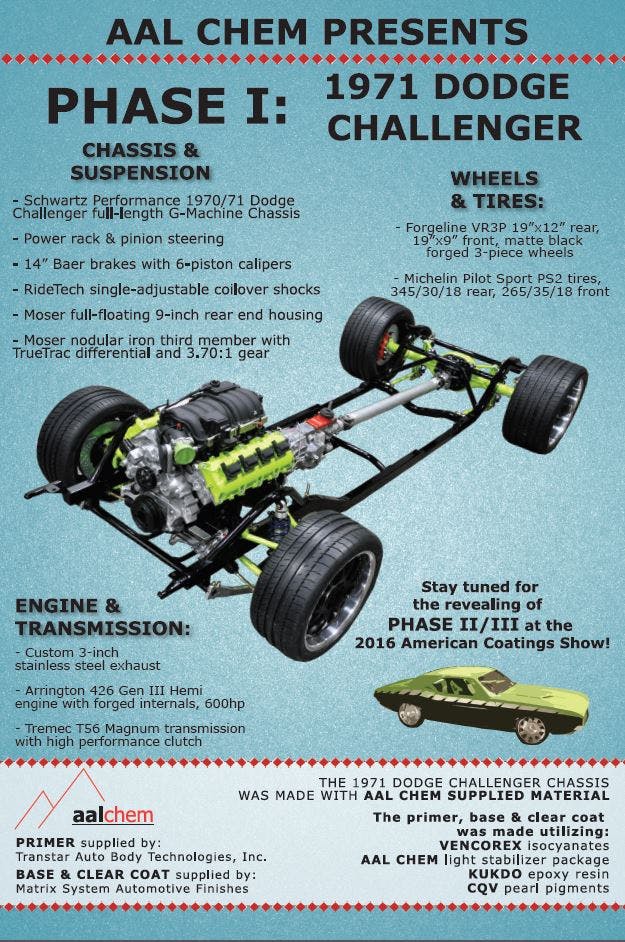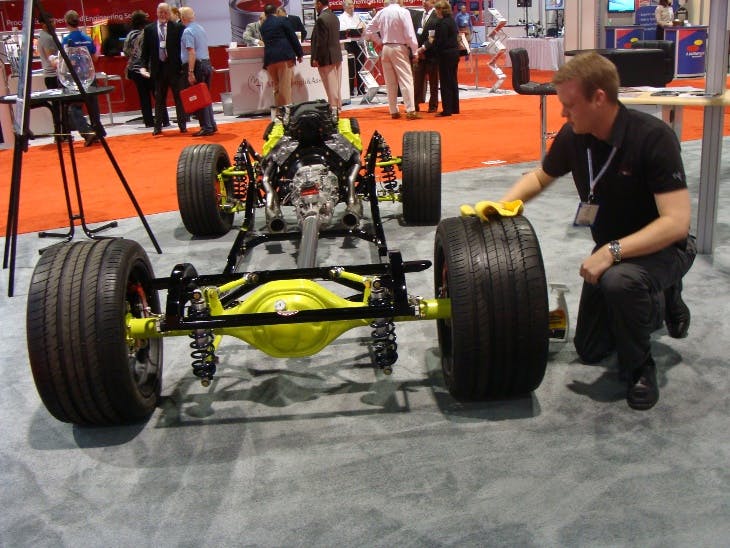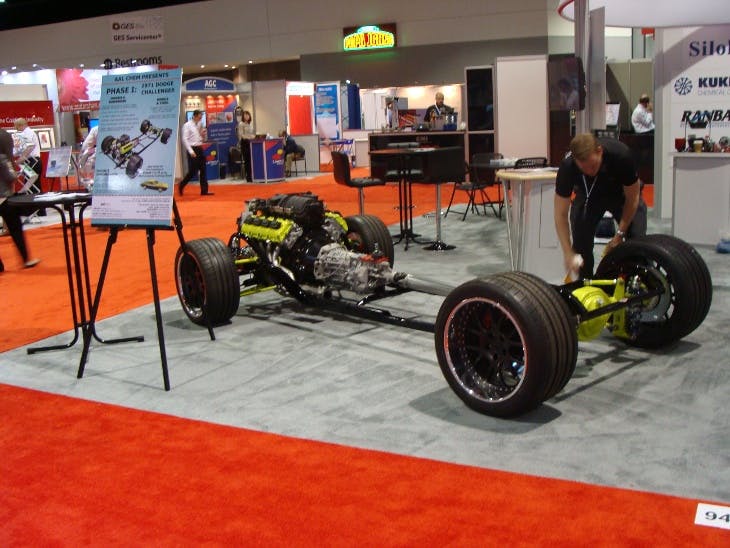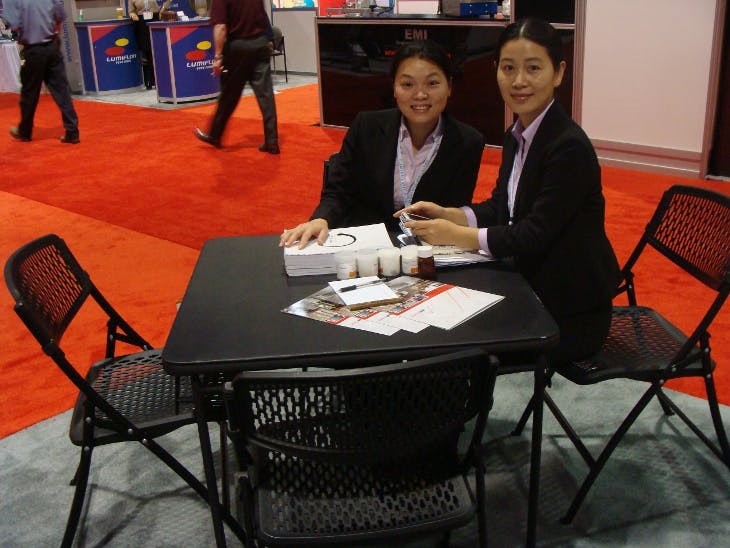 Our suppliers, Silok, joined us for support at the booth.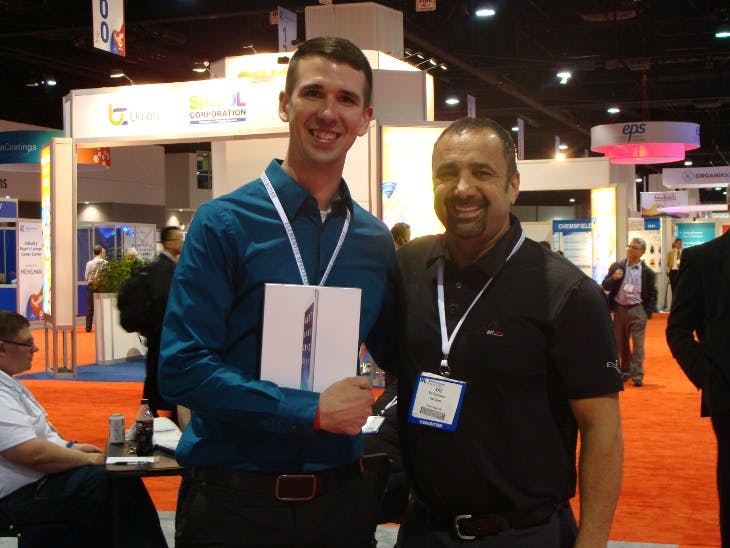 Our first iPad air giveaway winner. 
Jon Ballema – Chemlink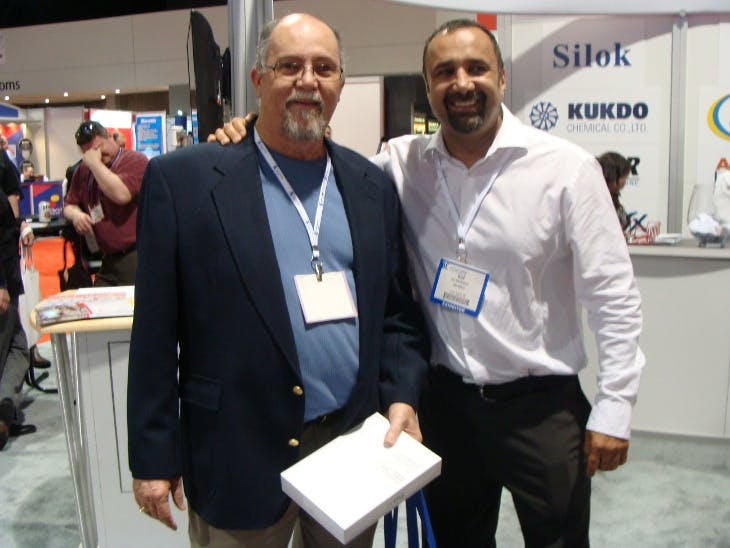 Another winner! Jimmy Lee – Technical Coating Corp
Aal Chem experienced another successful ACS show. We are already looking forward to the 2016 American Coatings Show where we will reveal Phase II and III of the 1971 Dodge Challenger.
Until then, keep watching for sneak peaks along the way!