6/19/2019
Photoinitiators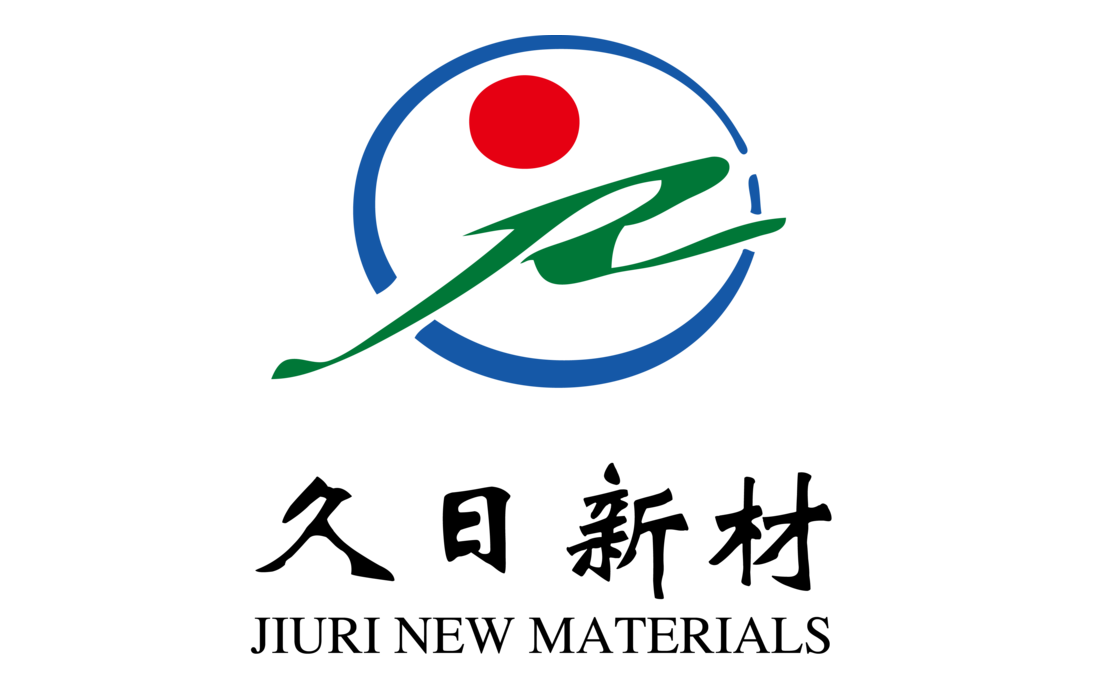 JIURI New Materials, established in 1998, is a Chinese manufacturer with more than 20 years of industry experience, and a valued partner of Aalchem since 2012. Focusing primarily on Photoinitiators, JIURI serves 1,200+ customers around the world in a variety of industries, including:
·         Optical Fiber Coatings
·         Wood Coatings
·         Inkjet Inks
·         PCB Inks
·         Flexible Inks
·         Over Print Varnish
·         3D Printing
·         UV Adhesives
The JIURI Group currently has three production bases in three different provinces and thereby in three independent industrial parks.  There is a fourth production base actively under construction.  Jiuri intentionally creates redundancy by manufacturing several of their products at more than one location. With their current three production bases, JIURI is able to offer an annual capacity of 25,000 metric tons.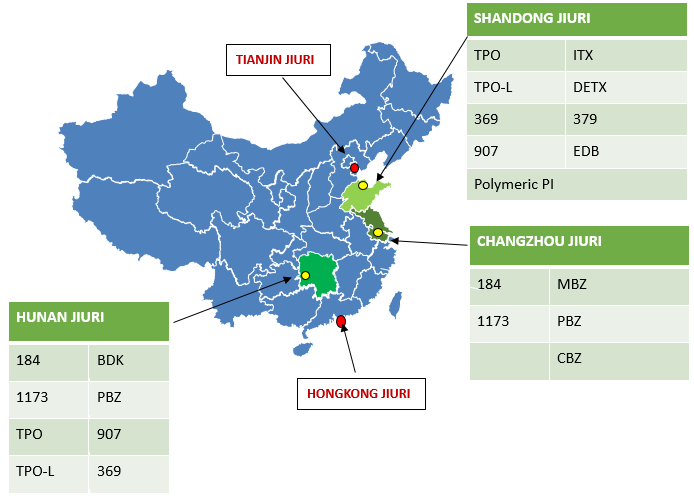 This redundancy in manufacturing ensures supply and allows Aalchem to keep stock throughout the United States, making for a faster turnaround time on your orders. We have the following JIURI products currently stocked in these states:
Michigan: 1109, 1173, 184, 379, 4265, 500, 910, BDK, DETX, EDB, EHA, EMK, ITX, MBF, MBP, OMBB, PBZ, TPO, TPO-L
South Carolina: 1173, 184, 500, 907, OMBB, TPO
 Illinois: 1041, 184, 500, 910, MBP, PBZ, TPO
 Missouri: 184, 907, EDB, TPO
 Pennsylvania: BDK
 California: 184, 907, TPO
JIURI strives to be environmentally conscious in their manufacturing, responding to rising trends of domestic environmental policy by implementing higher production standards in their HUNAN JIURI location.
With a focus on technological advances, JIURI New Materials is constantly increasing their investments in R&D and modern scientific administration. Their R&D team is led by 3 doctors and 28 holders of master's degrees in organic chemistry, and they have several professors from Nankai University consulting their team. JIURI's production plants are compliant under the ISO 9001:2008 quality management system, and the majority of their photoinitiators have been registered with REACH, including 1173, 184, TPO, TPO-L, 369, 907, BDK, DETX, ITX, and OMBB. In addition, they have applied for 76 Chinese patents, 43 of which they have been granted.
JIURI New Materials is dedicated to strict quality control in all aspects of production to guarantee the highest quality in their products, operating through global marketing and service networks to provide the best possible customer service.
If you have any questions about JIURI New Materials, or are interested in technical information, samples, or pricing please submit a request online or contact us at info@aalchem.com.